I figured that while I am home for the holidays, and likewise starved for content that I want to produce and share with the internet (such as product reviews, pics of cute restaurants etc), I would take the time to do one of these silly "50 Questions About Me" posts. I may as well right? So in the rare event that anyone actually gives a shit about me and my half-assed blog they can have some substantial information about who I am instead of the mindless arrangement of things that I like to talk about.
Alas, after a quick google search I found that a lot of these "50 Questions" or "50 Facts" options were pretty bland and boring. This is the most entertaining one I found, all credits go to "Kale And Cupcakes" for her assortment of questions! Without further ado, let's get right into it!
50 QUESTIONS ABOUT ME
1. WERE YOU NAMED AFTER ANYONE? 
My mom named me "Sara" because she said she liked the name, and my middle name is "Raquel" after Raquel Welsh, because (and I quote) "she's pretty"…. :')
How deep.
2. WHEN WAS THE LAST TIME YOU CRIED? 
Wow, we are delving right into the emotional ones off the bat eh? Let's see, I'm an overly emotional and ridiculously sensitive individual, so it was probably because of something stupid.
3. DO YOU LIKE YOUR HANDWRITING? 
Depends. When I have the time to write something thoroughly and neatly I'd say my handwriting is pretty cute. Otherwise, if you peep the notes I take in a lecture you would probably think I have a severe case of chronic muscle spasms, and that's not cute.
Me when I have time to be extra:

Me in class:

4. WHAT IS YOUR FAVOURITE LUNCH MEAT? 
I use to "eat" a soggy lunch meat & wilted lettuce and mayo sandwich on crappy processed wonder bread for lunch every day of my child life. The thought of lunch meat still gives me PTSD.
But If I'm at some local bistro in Ottawa or grabbing a sandwich in France or some shit then I would say I don't mind some nice ham. :')
5. DO YOU HAVE KIDS?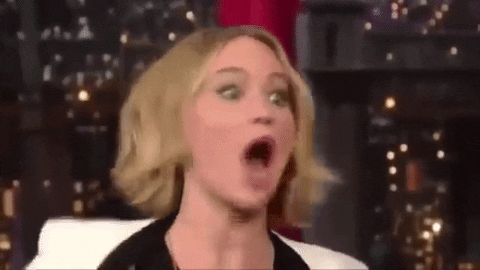 6. IF YOU WERE ANOTHER PERSON WOULD YOU BE FRIENDS WITH YOU? 
I think so? I mean, if I were another person entirely, different attitude and personality traits and all, that would really depend right? If I was some rich popular snob I'd probably be too busy getting my eyebrows micro bladed for the second time this year to hang out with the likes of someone like me 🙂
7. DO YOU USE SARCASM A LOT? 
I live and breathe sarcasm.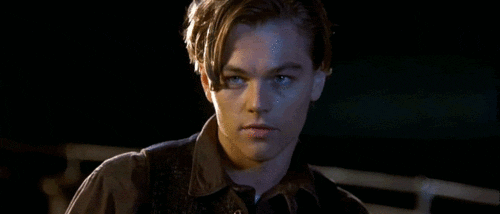 8. DO YOU STILL HAVE YOUR TONSILS? 
Lmao yes
9. WOULD YOU BUNGEE JUMP? 
No thank you I would rather die
10. WHAT IS YOUR FAVOURITE CEREAL? 
How embarrassing, this is Question #4 all over again :') I grew up eating Cheerios, Shreddies or Corn Flakes for breakfast every day of my whole child life. Yock. So, cereal is really not my thing, but if I HAD to chose, I'd probably pick something really nasty and unhealthy for you, like fruit loops.
11. DO YOU UNTIE YOUR SHOES WHEN YOU TAKE THEM OFF? 
Who do you think I am? I don't have TIME for that.
12. DO YOU THINK YOU ARE STRONG? 
I would say so, I do truly think I am strong mentally. Physically? That's another story.
13. WHAT IS YOUR FAVORITE ICE CREAM? 
I grew up eating ice cream every day my whol- jkjjkjkjkkj can you imagine :')
I'm a big fan of that Ben & Jerry's half baked thooo
14. WHAT IS THE FIRST THING YOU NOTICE ABOUT PEOPLE? 
Fleeky makeup & attire. Yes, I used the word "fleeky", get over it. Nah but really, I usually notice people's general aesthetic first, so like the clothes they wear, how they carry themselves, their accessories etc. I like to learn from and appreciate all different kinds of people's aesthetics since that's essentially how they express themselves to the world! 😀
15. RED OR PINK? 
Black.
16. WHAT IS THE LEAST FAVOURITE THING ABOUT YOURSELF? 
I get pretty anxious in social situations which can be kind of a bummer.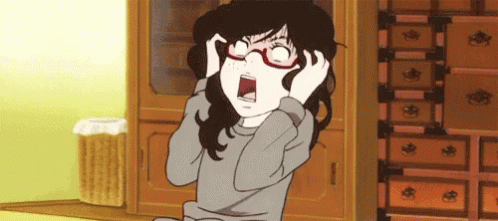 17. WHO DO YOU MISS THE MOST? 
My cats!! The worst part about being in UNI is being away from my sweeties! I can always chat with my friends from home online at any time, but my cats haven't quite developed intellectually enough to be at a point where they can operate any kind of long distance communication device or software.
18. WHAT IS THE SPARK FEATURE THAT HAS HELPED YOU THE MOST? 
Define: spark feature :')
What has helped me the most? In life? Wow, uhm, I would say my good friends and my loving boyfriend Ben!
19. WHAT COLOUR SHOES ARE YOU WEARING? 
I'm in bed so that would be kind of weird if I was wearing shoes right now. But the SHOES I've been wearing the most are my tan timberlands since I live in Canada and it's snowy asf outside.
20. WHAT WAS THE LAST THING YOU ATE? 
My mom tried to make some butter tarts for dessert but she didn't butter the tins quite right so they ended up getting all crumbled up when she tried to remove them. So, I guess the last thing I ate was a contemporary take on a pecan-crumble.
21. WHAT ARE YOU LISTENING TO RIGHT NOW? 
Nothing because I lowkey have ADHD and I find it extremely difficult to type and listen to any kind of music (even music without words) at the same time. I WILL be listening to music momentarily as I edit a pic for this post, in which case I will just likely be listening to some chill, lo-fi music compilations off of youtube. Here is one of my favourites if you want to give it a listen!
22. IF YOU WERE A CRAYON, WHAT COLOUR WOULD YOU BE? 
What is this, a job interview? If I was a crayon I'd be black, like my SOUL
23. FAVORITE SMELLS? 
My boyfriend when he has actually showered for once, Mademoiselle by Coco Chanel,  fresh coffee, and fried chicken.
24. WHO WAS THE LAST PERSON YOU TALKED TO ON THE PHONE? 
My relatives from my Dad's side of the family! They called today to wish us all a happy holiday season!
25. MOUNTAIN HIDEAWAY OR BEACH HOUSE? 
Beach house all the way!
26. FAVORITE SPORTS TO WATCH? 
What is sports? 🙂
I don't watch sports, but I do watch the olympics and the FIFA world cup with the fam.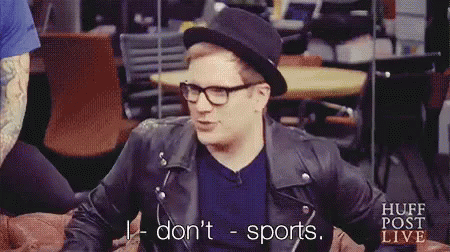 27. HAIR COLOR? 
Dark brown with some ombre in it at the moment!
28. EYE COLOR? 
A dark hazel-brown
29. DO YOU WEAR CONTACTS? 
Nah fam I was blessed with perfect vision
30. FAVORITE FOOD? 
Sushi!!! Oh, and ramen is pretty good too!
31. SCARY MOVIES OR HAPPY ENDINGS? 
I don't see how these can be on either sides of a spectrum, but I can say that I do like scary movies, and actually prefer deep, sombre and realistically jarring endings over happy ones ;p
32. LAST MOVIE YOU WATCHED? 
I watched "The Night Before" on Christmas eve with my family. It has Seth Rogan and (as my brother likes to call him) James Danko in it. My husband, Joseph Gordon Levitt is in it too, so that was nice. The movie was actually pretty hilarious if you are into that kind of immature stoner-type humour.
Disclaimer: I am not a stoner, I don't do drugs, I just enjoy stoner-humour movies :')
33. WHAT COLOR SHIRT ARE YOU WEARING? 
A tan-orange and white stripped fuzzy t shirt. I look like a deranged fluffy creamsicle.
34. SUMMER OR WINTER? 
Summer! I can do so much more when it is lovely and sunny out, and not when it is -25 degrees Celsius and miserable!
35. HUGS OR KISSES? 
Both!
36. FAVORITE DESSERT? 
I have a salty tooth, so my PERFECT desert is literally just some cheesy popcorn. Yum! If I had to pick something more fancy I'd say cheesecake!
37. STRENGTH TRAINING OR CARDIO? 
Cardio. I love to run and swim, and I can't lift for shit.
38. COMPUTER OR TELEVISION? 
Anything you can do on a TV you can do on a computer, so obviously I'm going to pick computer 😉
39. WHAT BOOK ARE YOU READING NOW? 
I got "Rashomon and Seventeen Other Stories" by Ryunosuke Akutagawa for Christmas, and while I have not YET taken a crack at it, it will be the first thing I do after I finish this post!
40. WHAT IS ON YOUR MOUSE PAD? 
Laptops don't require mouse pads boi
41. ANY TATTOOS? 
None….yet….
42. FAVOURITE SOUND? 
I love how the question is favourite "sound" and not like, "song" or "band" or something ahhaha. Sound? Hmmm, probably the loving "mews" of my cats! God I'm such a cat lady :')
43. ROLLING STONES OR BEATLES? 
The Beatles!!!
44. WHAT IS THE FARTHEST YOU HAVE BEEN FROM HOME IN 2017? 
Ottawa, Ontario. Though that is essentially my home as I am currently studying in Ottawa, but it's not where my parents live. Otherwise, the farthest from Ottawa I've been this year has been Montreal – a measly 2 hours away. What can I say, I've been a busy student all year! My trips to Paris and Greece and Italy will all have to wait until after I graduate ;p
45. DO YOU HAVE A SPECIAL TALENT? 
My thumbs are double jointed so I freak people out with them sometimes
46. WHERE WERE YOU BORN? 
Guelph, Ontario
47. WHERE ARE YOU LIVING NOW? 
Ottawa Canada – with my boyfriend of over 5 years now!
48. WHAT COLOUR IS YOUR HOUSE? 
I live in an apartment, and the outside is white and black, while the inside walls are painted in the ever so slightest off-white shade. Yike
49. WHAT COLOUR IS YOUR CAR? 
Sometimes I can barely afford to repurchase my eyeliner at Sephora, so do you THINK I have a car? No way, but our future tesla will probably be a slick black shade (✿ ♥‿♥)
50. ANY PETS?
Not with me in Ottawa, but my parents have 3 cats at home!
Whew, all done! If you made it this far I am thoroughly impressed. Thanks for giving this a read!